About the Show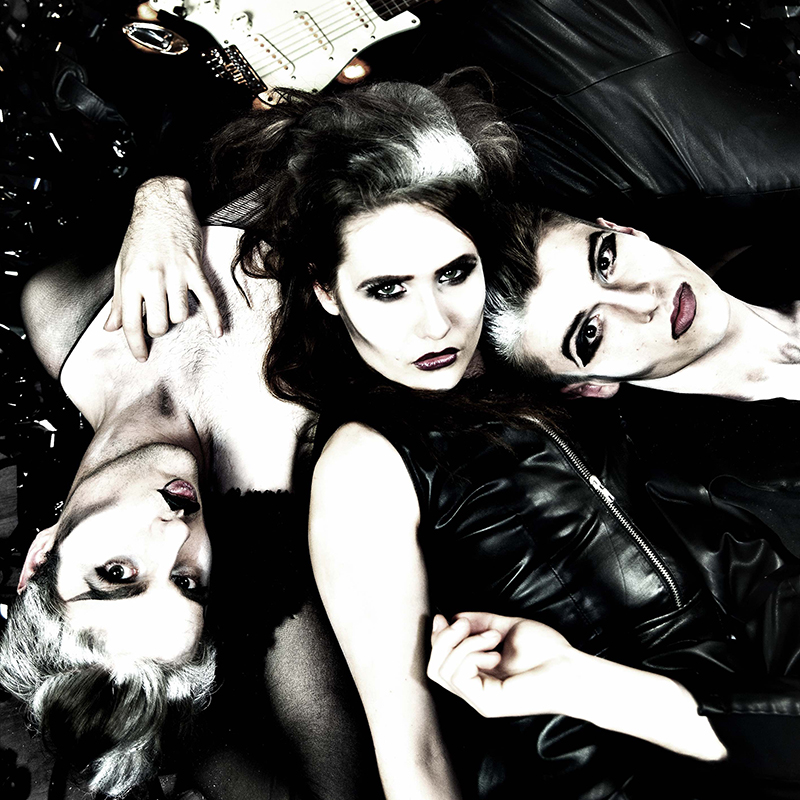 Say a big 2016 'Welcome' to The Retrofuturists – three sex-plorers travelling through 'now' in search of a pleasure they have always been denied. They're queer, they're political, and they want to rub their leather-clad bodies all over you.
Live band, experimental performance, darkly eccentric instrumentation, ominously electrifying vocals: The Retrofuturists have hatched from their pop-culture chrysalis and they have a story to tell.
Fresh from Brisbane's Wonderland Festival, their wormholes are primed for your entertainment – a salacious night of sex, satire and siren-songs await.
"…a mix-tape mission that sits somewhere between Ziggy Stardust and the Rocky Horror Picture Show… larger-than-life, high-camp, high fidelity and even higher energy" – Aussie Theatre.
"Astounding… this threesome are a force to be reckoned with" – Rhumer Diball.
Content sourced from the Adelaide Fringe website
Venue:
Tuxedo Cat, 54 Hyde st, Adelaide, South Australia

Date:
12-23rd of February 2016, 8:30pm

Tickets: