About the Show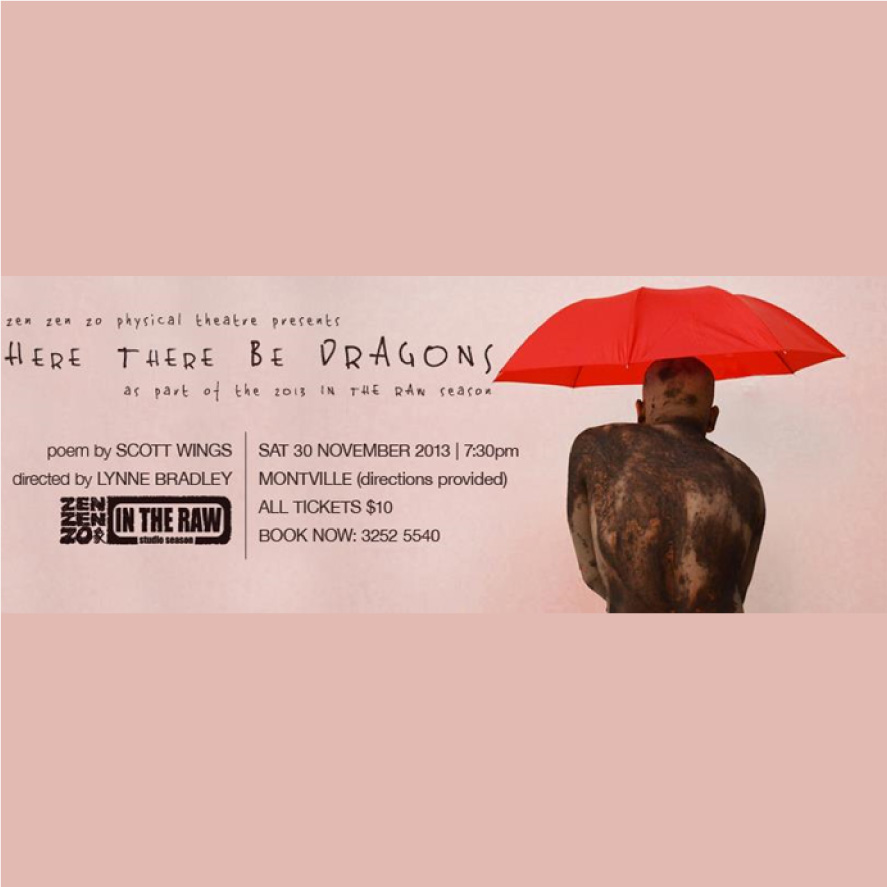 A new Butoh Dance-Theatre work, featuring guest artists: Slam poet SCOTT SNEDDON (aka Darkwing Dubs) Deep Blue musicians Richard Grantham & Wayne Jennings and Vocalist and Composer James Halloran.
This year the Zen Zen Zo Interns and Company members present a new Butoh production based on the poem Here There Be Dragons, written for Zen Zen Zo by charismatic Slam Poet Scott Sneddon and directed by company founder Lynne Bradley.
Performing live, Scott will lead the capacity audience of 50 around our country heartland inMontville, where all our new works have been created for the past 15 years — through the rain forest, creeks and a scout hall!
If you're up for an adventure (and own some gum boots!) join us for a night of fire, ritual, wine & transformation to finish 2013 with a bang…
Content sourced from Zen Zen Zo