Singing Tips and Performance:
Trained both musically and in theatrical forms, James Halloran offers piano and vocal lessons with an edge. Teaching children and adults alike and armed with a bachelors degree in jazz singing, James understand that as a musician, it is just as important to engage the imagination and sense of fun as it is to have great technique! Through this creative approach to teaching, students will gain confidence and learn to capture and refine their musical ability. James' teaching methods are holistic, for kids this often means lessons incorporating play, movement and story telling. For adults, he is focused on looking at everything that affects us as musicians, from imaginative psychological tools through to exercises to strengthen technique, this comprehensive style of learning sets Crafting Creativity Music Teaching Studio apart from many others. Lesson's are fun and enjoyable for all students as well as being is incredibly effective for fast progress.
James offers engaging lessons for people of all ages. His junior piano program starts at 6 years old and continues well into adulthood. These lessons are fun, musical and practical. His vocal lessons are endless in their variation, all lessons will cover technique, grounded performance and sensitivity with optional focus on song-writing and improvisation. All Lessons start at $30 for a half hour with discounts available when booked in bulk.
All James' lessons run either from his home studio in Brisbane, or online through video calls.
For all booking enquiries please fill in the contact form below, or call 0432015577.
Buy Your Gift Card Now!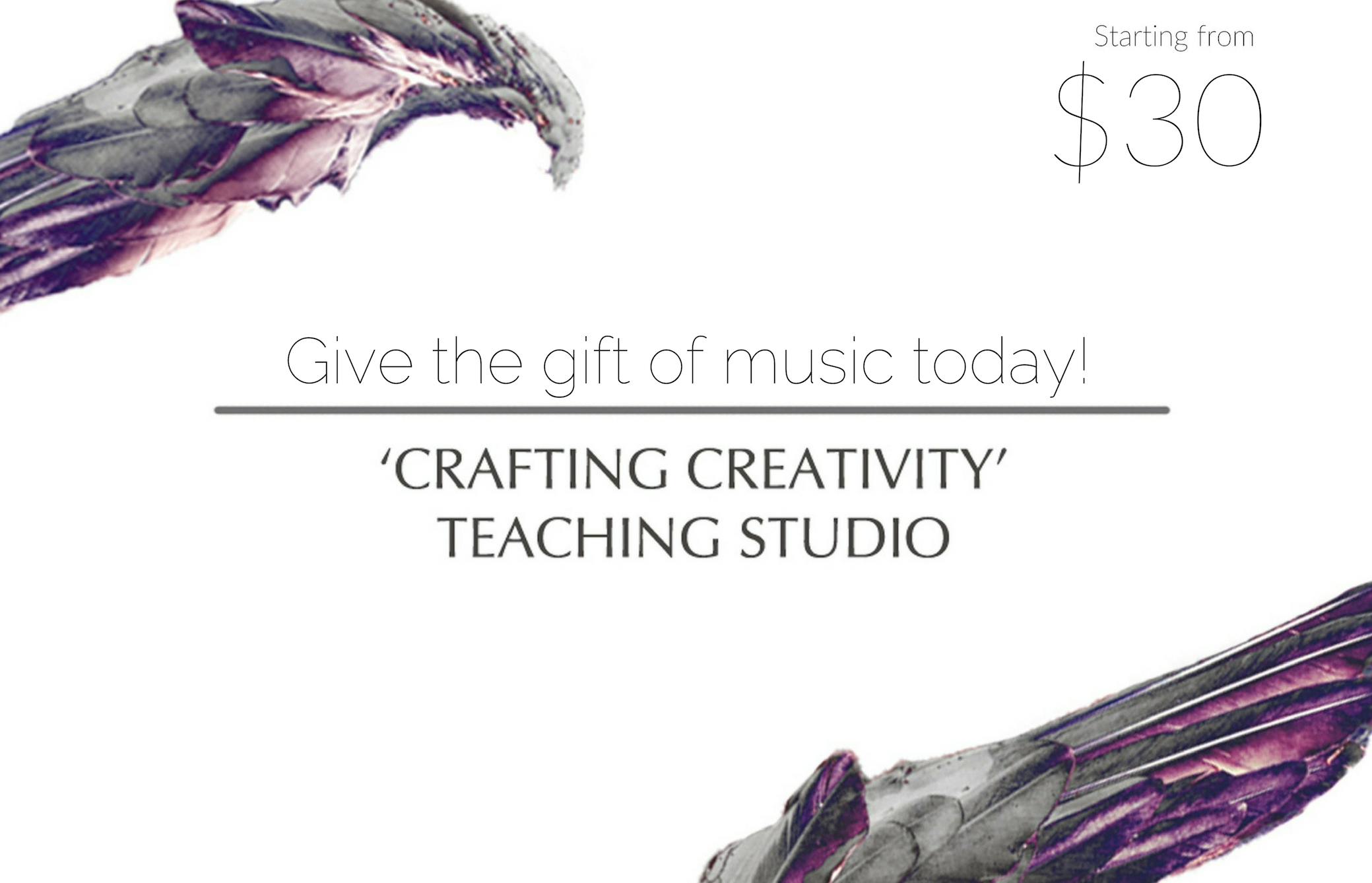 "James was my vocal and piano teacher for two years and an exceptional one must I say. His skill in classical technique, specifically breathing and physiology were an eye opener for myself as he was the first to introduce the concept to me. He is a true artist in his approach to teaching, and with such empathy and devotion to his students, I absolutely recommend his mentorship in musicology, composition, song writing, and performance."

Emma Tomlinson

17, Student, Brisbane

"James has a way of explaining the physicality of singing that helped me use my voice 200% better than I had been before. With his coaching I hit notes I didn't think it possible for me to reach. He is a gentle and knowledgeable teacher who was reflexive to my needs. Would recommend him to anyone looking to improve their vocal practice."

Kaitlyn Plyley

Spoken-word performer, Melbourne

"As a novice singer I felt quite shy to sing in front of anyone, however James' calming presence and constant encouragement allowed me the confidence to dispel any insecurities. In Each session James provided great knowledge and insight into correct breathing techniques, body posture and vocal projection, all of which are the foundations of a great singer."

Ruby Wood

Brisbane

"James always displayed a professional manner and an open mind to different styles of music and song selection. The experience was rather a collaborative process, as he accompanied my singing on the piano we were able to experiment and mix up the song direction and feel . His studio setting provided all the equipment necessary to record songs, which I used as a learning tool, to improve singing through listening. Ultimately, James helped me discover my own voice within a highly creative, nurturing and fun environment."

Ruby Wood

Brisbane